By Jay Connolly - President, Connolly Brothers Inc.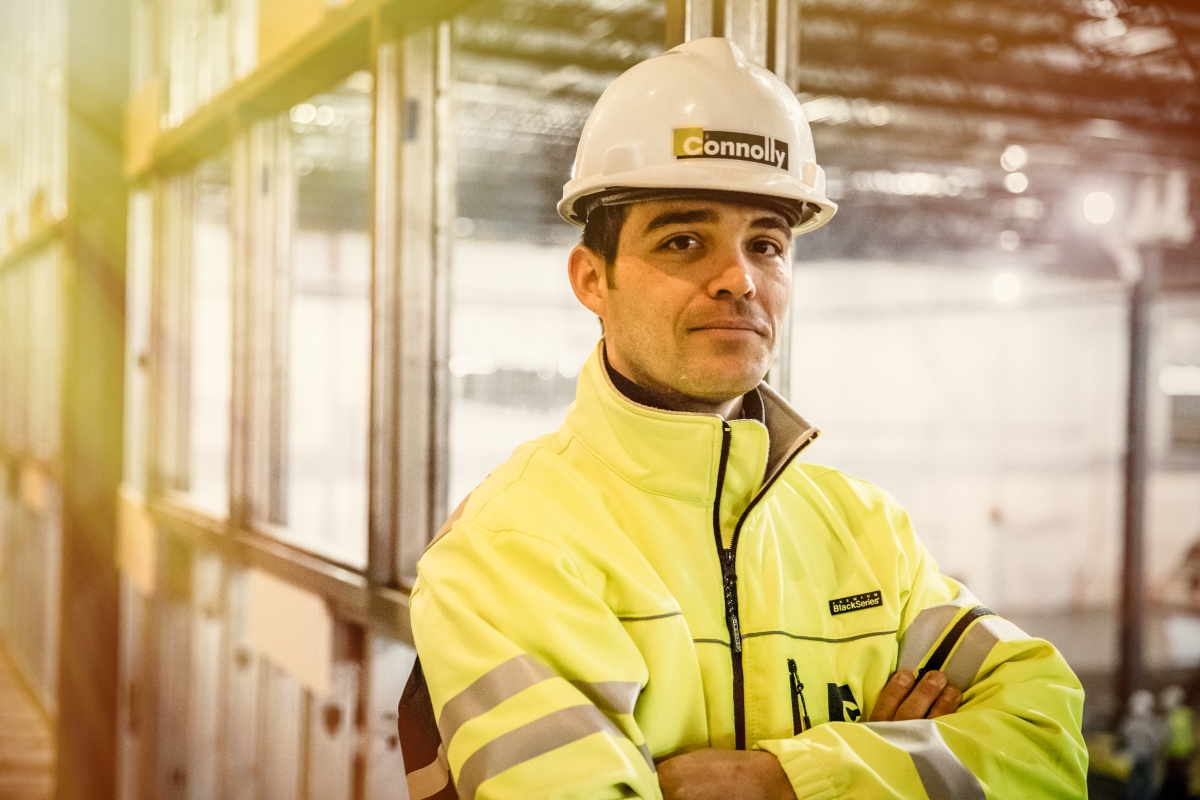 The United States is currently experiencing the repercussions of generations of thinking that college is the only suitable post-secondary path for its students. I deeply appreciate the value of a college education and am grateful for many of the important lessons in life and leadership I learned at Boston College. There is no doubt that higher education plays a vital role in strengthening and advancing civil society and preparing our youth for the workforce, and to be responsible citizens.
I also believe it is important that we break free from the messaging to our high school students that a four-year liberal arts college is "the only good option." Because construction has been my family's business for 140 years and counting, I have had ample opportunity to both witness and experience the joys of a career in construction. As October is "Careers in Construction Month," I would like to take a moment to shine a light on some of the benefits of this career path.
First and foremost, as infrastructure projects – one of the few areas in which members of the two main political parties can still reach consensus – ramp up across the nation, there is a growing need for construction professionals to complete necessary work. According to the National Center for Construction Education and Research (NCCER), there are currently more than five million individuals employed in the construction industry in the U.S., and an estimated one million more craft professionals will be needed by 2023.
For those seeking to align their career path with what our nation needs, then, there is a compelling case to be made for careers in construction. While I believe strongly in the value of learning via personal labor experience, our youth should understand that a career in construction is not necessarily synonymous with "lifelong laborer." Some of the most successful colleagues I work with cut their teeth as a laborer but then attended a trade school to learn specific skills that enable them to rise through the construction industry ranks or to form their own company.
Another benefit of a career in construction is the inherent camaraderie that exists between construction professionals. Particularly on a job site itself, some have described this bond as akin to the solidarity amongst soldiers. As a construction manager, we frequently witness the unspoken harmony that exists when subcontractors are working together on a project toward one unified goal. In this way, construction taps into one of our most basic – and best – human instincts: building something together.
Perhaps the most lasting benefit of a career in construction is the satisfaction of knowing that our work will have a significant positive impact on the lives of those who use the buildings we design and/or construct; in many cases, this impact will extend beyond our own lives and will be part of our legacy. From schools and nonprofit headquarters to corporate offices, manufacturing facilities, and retail spaces, those of us in construction are routinely gratified to see our work enjoyed by so many, over so many years, in a way that is simply not present in many other occupations.
I do not intend to gloss over the fact that most construction industry posts are hard work. But that feeling at the end of the day – that feeling of having truly earned one's pay via honest and hard work – is a priceless reward. As a construction business owner and as an American, I hope more of our students consider taking part in building our bright future together with careers in construction.
Jay Connolly is president of Connolly Brothers, Inc., a construction management firm serving private commercial, industrial, and institutional clients.