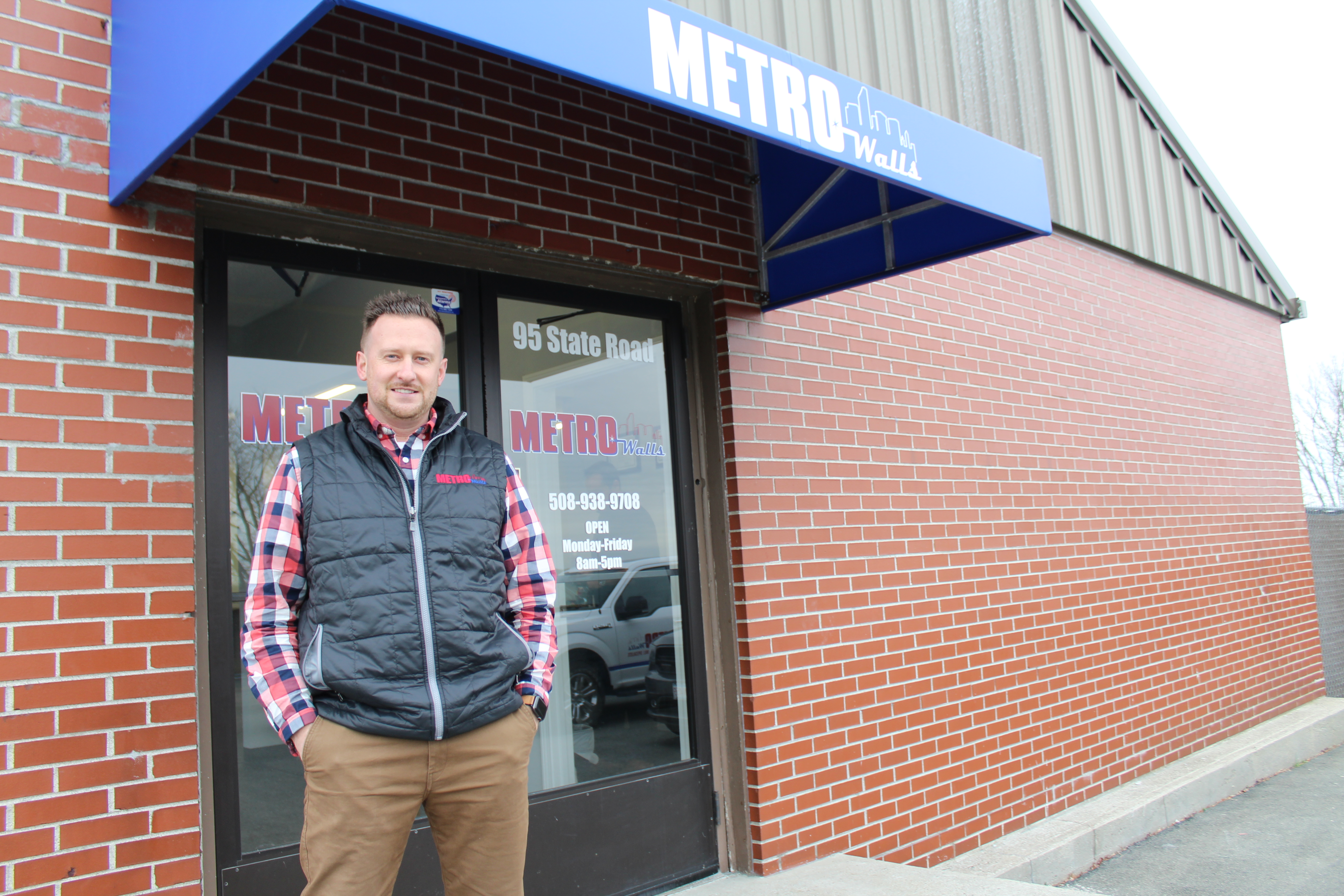 WESTPORT, MA – Metro Walls is excited to announce that Jeff Stupalski has taken on the role of estimator for their new South Shore office. Jeff will be working with General Manager Jay Rocha and their team is ready to take on any size job from the South Shore to Rhode Island.
Jeff started his career in the field and comes to Metro with over ten years of industry expertise. "I think my field experience made for an easy transition to the office. I know both sides and that's key to understanding the business," said Jeff on what makes him a good fit for this role.
As an estimator, Jeff is responsible for qualifying bids, pricing materials, and working with contractors. He prides himself on getting proposals out in a timely manner and on following up with his potential customers. He feels that these two practices are what makes an exceptional estimator.
Metro Walls' culture, reputation and manpower stood out and were major factors in Jeff's decision to make this move. "All the executives here are really stand-up guys and everyone just seems to get it. I think Metro's manpower is what really sets them apart. Jay can make one phone call and we can get sixty guys on a job the next day. Not everyone can do that," said Jeff.
Jeff's goal for 2020 is to help Metro Walls become the "go to" drywall company of the South Shore. You can find him at Metro Walls' new office located at 95 State Road in Westport, MA.
About Metro Walls – Metro Walls is one of the leading commercial drywall, framing and acoustical ceiling companies in New England. With the region's largest workforce, we provide outstanding service to some of the biggest and best contractors in the region.
With locations already in Manchester, NH and Portland ME, we are looking forward to expanding operations and building new relationships in the South Shore, Cape Cod & Rhode Island. For more information visit www.metrowalls.net
Contact:
Katie Sweet, Marketing
[email protected]
603-502-8392