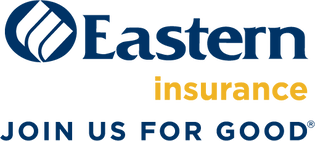 Chris Sheppard may not be a contractor, but his career has been as tied to the construction business as any ABC member. At
Eastern Insurance
he works exclusively with the industry and is the firm's leading construction producer.
That's important, because insurance for contractors is fundamentally different than for other industries. "With construction, you are utilizing all facets of the risk management process. In many cases risk transfer is just as important as insurance. A properly constructed risk management program is going to encompass both strategies," Chris says.
He has a particular expertise in helping contractors understand workers compensation and experience rating, having written articles on the topic. He currently serves on ABC's board of directors and is also a member of the Construction Financial Managers Association, and the Associated General Contractors of MA.
Chris works with all the types of insurance contractors need, such as property, workers compensation, auto, general liability, inland marine and umbrella. He also offers group captive plans, where contractors essentially become co-owners of their own insurance company. It can be a very cost-effective approach for firms with strong safety and claims experience, because it eliminates the need to subsidize those who don't perform as well.

The company he co-owned was purchased by Eastern Insurance in 2014. Eastern Insurance is the 31st largest independent agent in the country. That means he has access to virtually every company and program in the market, as he searches for the plan that best suits your firm. "We can tailor an insurance program to your company's needs," Chris says.
​
Eastern Insurance continually invests in new technology, offering web portals that allow customers to securely make claims and handle other transactions online. "If a client wants that convenience, we provide it. But it's not mandatory," Chris says. "If you'd rather talk a real person, you can do that, too."